Flood Damaged Cars In The News
With all of the heavy recent flooding you probably have seen a lot of cars in and under water. This topic is very serious because any car that you might consider purchasing could possibly be a flood damaged car. Here are some resources that can help you make a knowledgeable assessment or bring in professional help before purchasing a questionable vehicle.
NAAA Flood Damage Training Presentation
NAAA recognizes that flood damaged vehicles are a significant problem.
Interent research turns up a lot of information about flood damaged cars.
Here is CarFax Reports video on flood damaged cars.
 httpv://www.youtube.com/watch?v=qy0BuwjGfJg">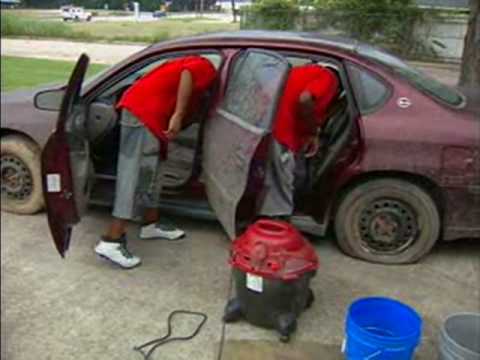 Carfax Flood Damage Check. This is new. For no cost they will run the vin for flood damage.
Here is link to a previous Automotive Tribune article on Flood Damaged Vehicles.
Flood damaged vehicles range from partial to complete immersion. If you have concerns be sure and have a professional inspect the car. Some problems are immediate and some problems (wiring corrosion) may take a long time to occur.
Remember that Carfax Reports only what it has available to report. If the car were to be flood damaged and no report was made to the insurance company or the authorities then there will not be a line item in Carfax.